Our Promise to You, Our Valued Customer
Locally owned and operated since 2012 by Tripp and Monica Hamby, Priority Landscapes goal is to provide outstanding customer service, create aesthetically pleasing natural views, and to maintain a great relationship with every single one of our clients.Below is just a quick snapshot of what you can expect to see with Priority Landscapes as your landscape contractor:
Commercial Landscape Enhancements
Landscape maintenance services are a critical investment in your property. We work with commercial properties throughout the Central Texas region to aid them in maintaining a positive and professional look through regularly scheduled maintenance programs.
Commercial Landscape Construction
Turn to our landscape construction specialists who can show you how we can create a better, sustainable landscape environment for your business. We design, build and maintain new landscape construction projects for commercial property owners and managers throughout Metro Austin.
Commercial Landscape Maintenance
Achieve a healthy, beautiful green lawn for your commercial property with help from Priority Landscapes of Austin.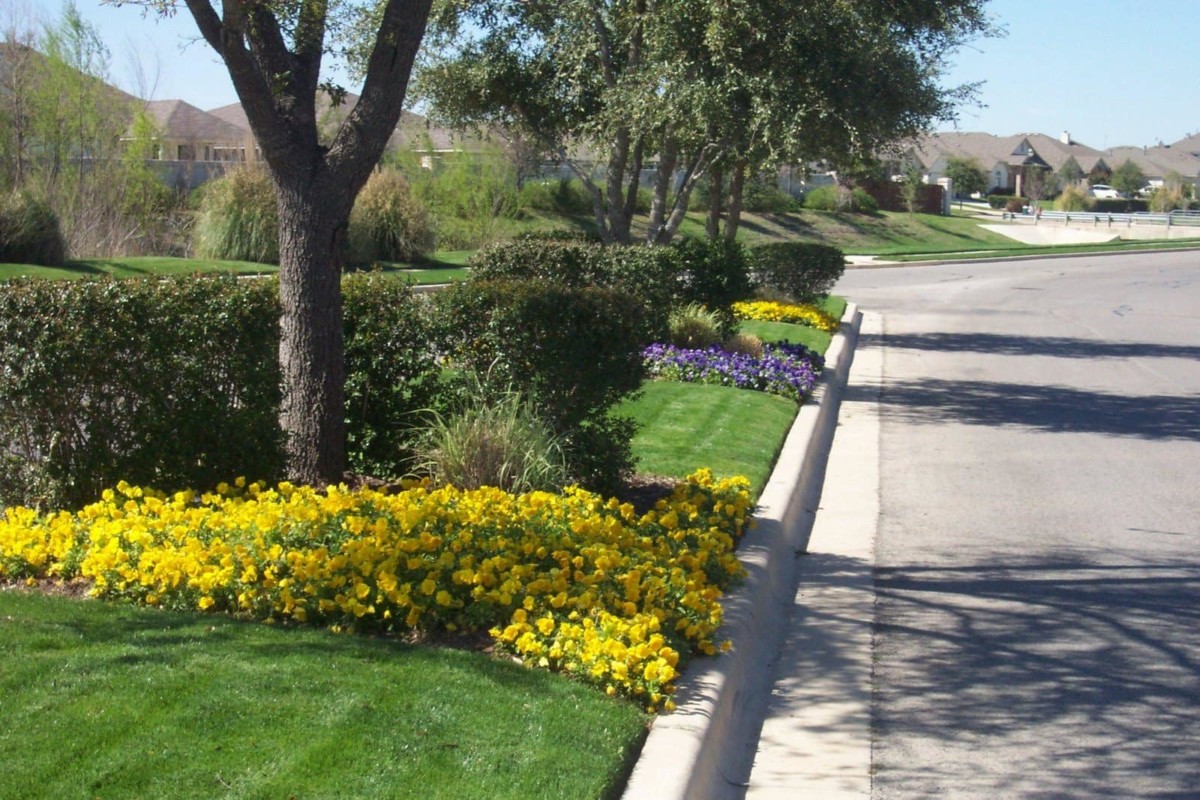 Proper arbor care (or tree care) begins with the innate understanding that tree trimming and pruning is not only important to the aesthetic look of your business, but also to the health of your trees. Different types and sizes of trees depend on proper trimming to promote healthy and desired growth. Our experts with years of experience of arbor care in Central Texas will take care of all your tree trimming, stump removal and tree removal services, all with the high level of customer care you except from Priority Landscapes.
Water Conservation & Management
One of the world's most precious resources is that of water. Water is something we all need to work together to conserve and use as wisely as possible. We take a common sense approach to water management solutions in order to effectively minimize your water consumption while maximizing your property's overall aesthetic and value. Some of our water management services include:
Maintenance Inspections
Commercial Repairs
Troubleshooting
Water Conservation